Single-Ply Membrane Roofing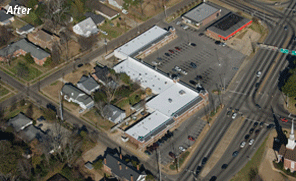 Mid-South Waterpoofing's Single-Ply Membrane Roofing systems are your best alternative for any commercial roofing or flat roof situation that requires a strong, durable, and waterproof roof. Our Single-Ply Roofing Membranes are fully adhered roofing systems that help you save on interior climate control costs while extending the life of your roof for years to come.
Professional Installation Comes Standard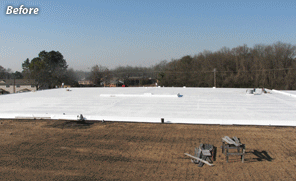 As always, our professionally trained crews will deliver top quality craftsmanship for every detail of your job, and upon completion, quality inspection warranties are available and can add to your security.
Your satisfaction is absolutely guaranteed!